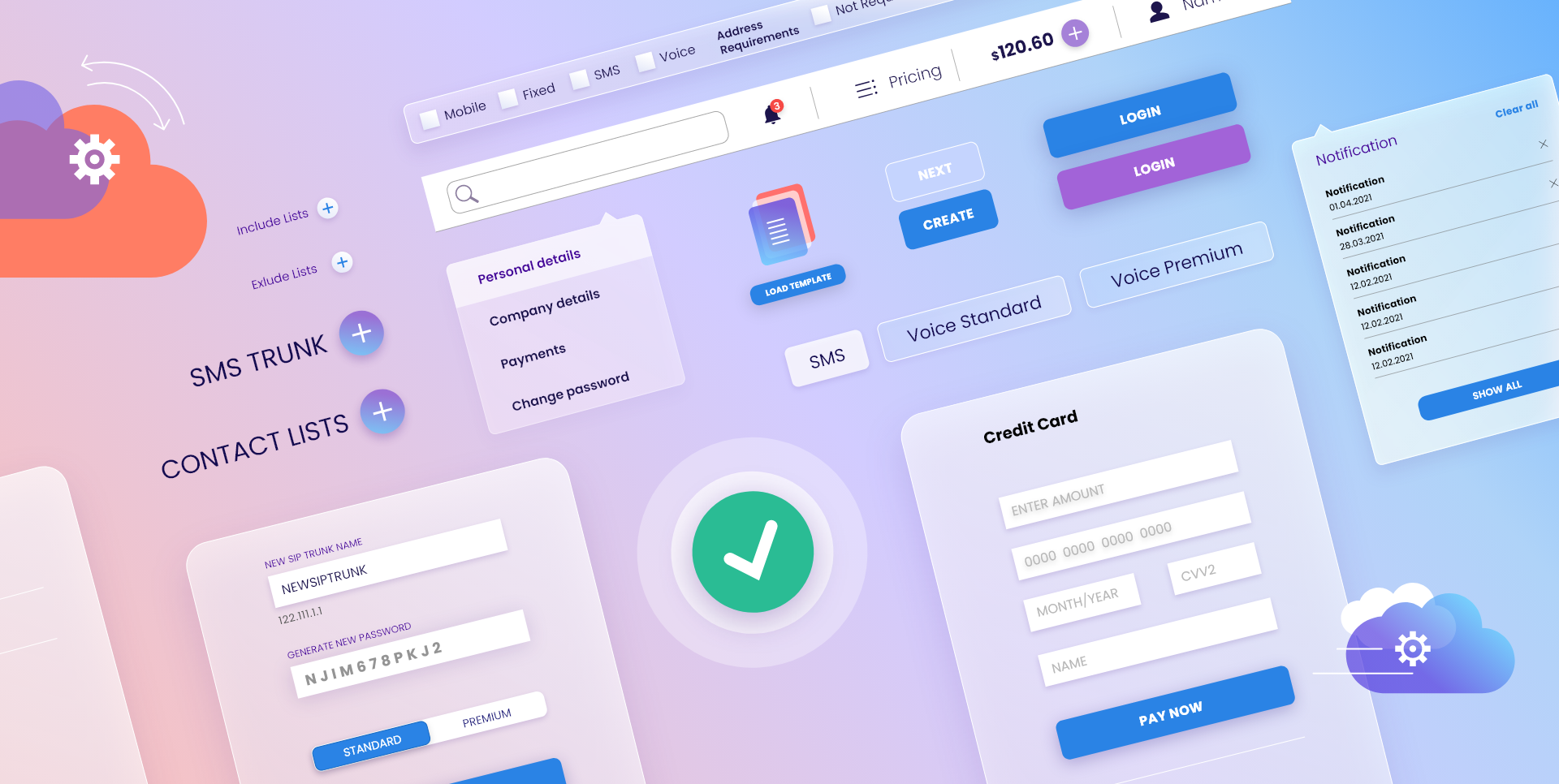 Glassmorphism in Chromeye's Designs
Client: Ringfon | Our Solution: Web App UI
Our client in a nutshell
Chromeye was approached by a telecom company whose main objective is to provide SIP & SMS trunking, which allows users to make local, long distance, and international calls over the Internet. A technology like this is of a great value to companies which – for example – realize large-scale marketing campaigns via phone calls and short messages.
The Challenge
SIP and SMS trunking is a very niche service and as such our designers were unfamiliar with it as well. That made the initial brainstorming sessions a bit of a challenge. Chromeye's design team received the task to create a User Interface of the mobile and desktop versions of the site with a minimalistic look. The design also needed to follow the newest digital trends as well as the Client's self-made wireframe.
If you are looking for a creative team to design your new web application, take a look at how we teamed up with Ringfon in creating their app UI.
We utilised the contemporary approach in design named glassmorphism to design a look and feel that are both modern and very engaging to the user.
Get in touch
The Solution
Both the mobile and the desktop versions were coded in React JS, while for the UI, Chromeye's team used Adobe Illustrator and Adobe XD. The trendy design approach we used was the sophisticated glassmorphism, where the UI elements are laid on top of a frosted glassy blur and stand out more. The pastel colors of the design are vivid and highlighted by the blurred glass effect.
Both the design and the front-end development were completed within a few months during the actual creation of the sites' architecture. Chromeye's teams were in constant communication with the Client assuring all their requirements were met while the internal meetings kept all team members well informed and up to speed with the project's specifics.
The Results
Fresh and sophisticated design of mobile and desktop websites
New skills and knowledge gained
Satisfied Client
Successful launch of SIP and SMS trunking platforms
Let's team up for your next project
!